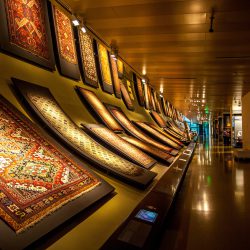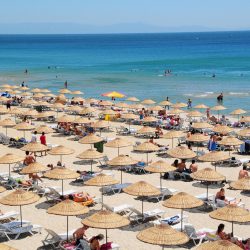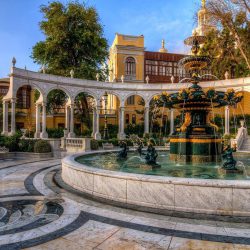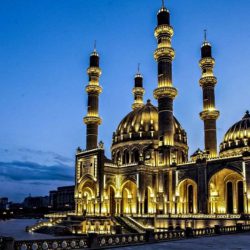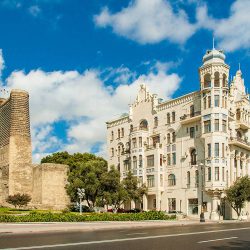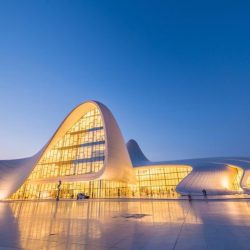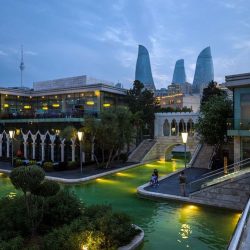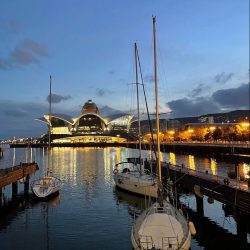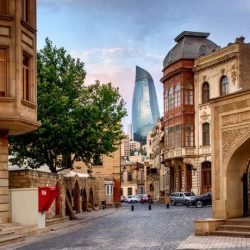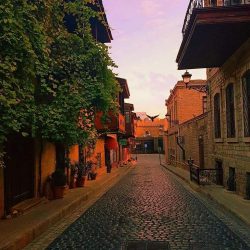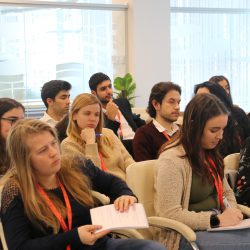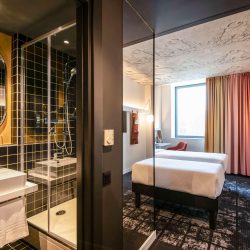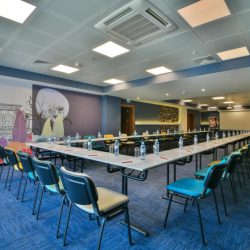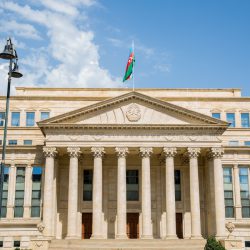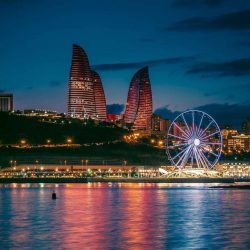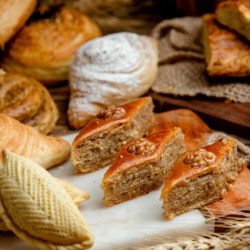 Description
ELSA Azerbaijan is organizing the 6th edition of the Summer ELSA Law School on Business Law, which will take place from July 9-16, 2023 in the capital city of Azerbaijan, Baku.
Every summer has a story. So we invite you to write one of your best stories in Baku-with us. SELS Baku will provide the best academic and social programmes for its participants.
Azerbaijan is one of the main oil and gas providing countries in Caucasus, and even in Europe. Openness to foreign investment has aided Azerbaijan's transition to a market economy and wide-ranging reforms have improved its overall macroeconomic environment. That rapid development has led to the improvement of Business Law in Azerbaijan. 
SELS Baku guarantees that lawyers of leading international law firms will teach various aspects of Business Law, Mergers and Acquisitions, Dispute regulation and Tax regimes. Furthermore, students and young lawyers will enrich their knowledge on Contract Law, which is the main part of Business law with beneficial seminars from Law firms such as Dentons Baku, BHM Law firm and Deloitte Azerbaijan. Participants will get a chance to participate in Moot Court Simulation as parties.
During the social programme participants will be amazed by the natural beauty of Baku city. The old city is a maze of alleys, mosques, historic buildings and remnants of fortification, including the Palace of the Shirvanshahs and the Maiden Tower, now listed among UNESCO's World Heritage Sites. Much more than a historic site, the city hosts vibrant arts and cultural activities, as well as a bustling modern business sector. The capital of Azerbaijan is like a panorama reflecting the entire beauty of the "land of fire". In addition to the rich history of the city, its modernity and the presence of many amusement parks, as well as a picnic with friends on the shore of the Caspian Sea, will make your summer memories unforgettable.
You can find more information on our SELS Baku on Instagram and Facebook.
Participation fees
1. Non-favoured Countries - 370€
2. Favoured Countries - 330€
3. ELSA Alumni - 380€
4. Non member - 410€
5. Member of a partner organization - 400€
Extra fees
1. Gala Ball - 50€
2. Two-way airport transfer - 30€
3. SELS T-shirt - 25€
Accommodation
Ibis Baku City Hotel, Baku
Date of arrival
09/07/2023
Date of departure
16/07/2023
Academic Partner
EY Azerbaijan, BHM Law Firm, Dentons Baku, Deloitte Azerbaijan
Complexity of Academic Programme
Intermediate
Academic Programme
The Academic programme of SELS Baku will consist of 5-day intensive courses on Business Law. Our SELS programme offers the participants to acquire intermediate-level knowledge on Business Law. International experts from different law firms will share their experiences with participants during lectures, seminars and debates. The focus lies on  providing participators with a deep insight into the topic and learning some practical skills. The participants can expect a Moot Court on the 4th day of the Academic programme, which will be held with one of our associates.
We did not forget to introduce you to the judicial and parliamentary system of Azerbaijan.  On the last day of our Academic programme we will organize an Institutional Visit to the Supreme Court and Parliament of the Republic of Azerbaijan.
The Academic programme will cover the following topics and subtopics (preliminary):
Sunday
Monday

Introduction to Business Law
Sales contracts
Different types of Business organizations

Tuesday

Dispute resolution
Mergers and Acquisitions
Business and court litigation

Wednesday

Tax and fiscal regimes, incentives for businesses
Invalidity of transactions

Thursday

Freedom of contract
Moot Court Simulation

Friday

Corporate changes and filings & Real estate
Debt Collection
Patent and copyrights, trademarks

Saturday

Visit: Supreme Court and Parliament of Azerbaijan

Sunday
Covid-19 Requirements
This Summer ELSA Law School is only accessible to:
Fully vaccinated participants with booster; or
Fully vaccinated participants without booster; or
Participants that recovered from COVID-19 in the past 6 months; or
Holder of a Negative PCR test not older than 72 hours prior to the arrival at the SELS.
You will need to hold one of these proofs and comply with those measures to participate in this Summer ELSA Law School. If the government imposes stricter requirements, those will have to be adhered to.
Apply here