Belém and Lisbon – Sports Law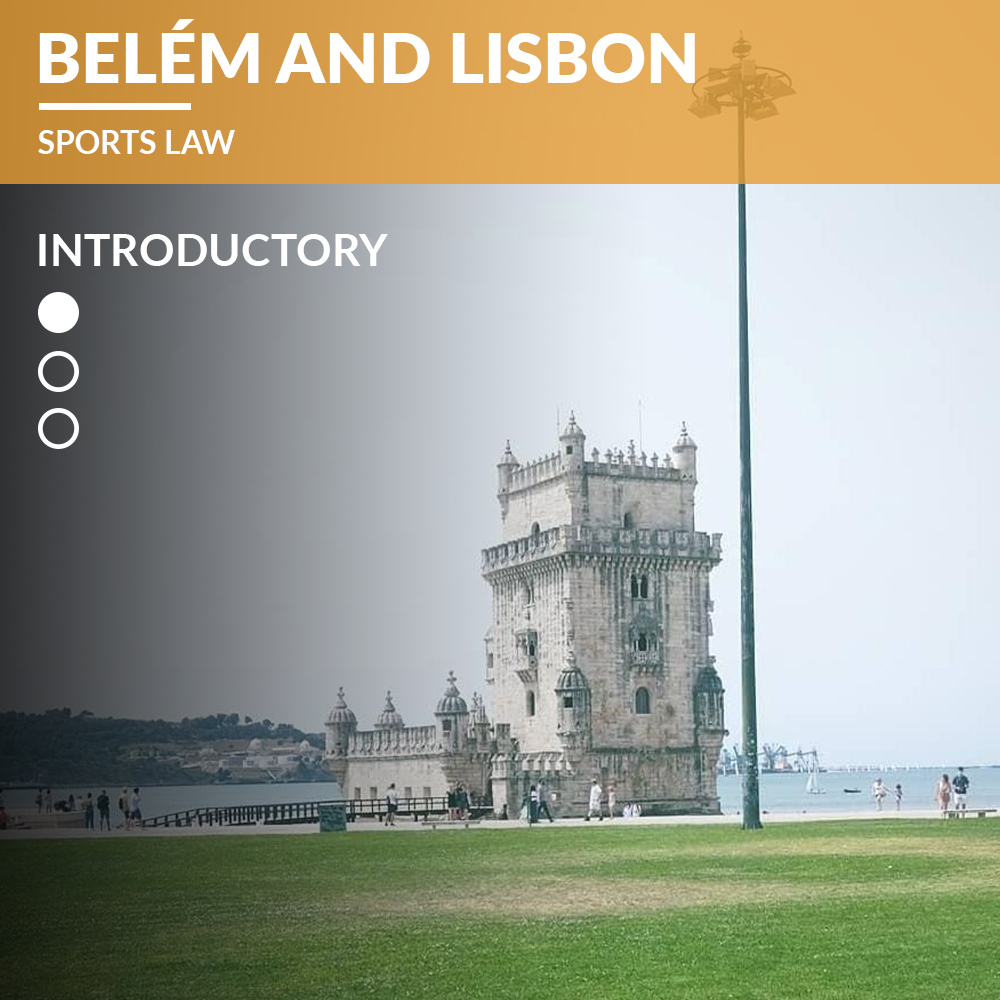 Description
The whole area of Sports Law is still a developing area, but it is increasingly relevant nowadays, and with a higher incidence, being remarkable the increase of crimes in sports.
Our goal is to provide as much information as possible to our students, in order to develop their skills.
We will have a number of speakers who have been very influential in this area, addressing a wide range of topics, from anti-doping policies to the negotiations that take place in various competitions.
In addition, we will have available visits to stadiums and other relevant monuments in sport, and around the city of Lisbon.
Participation fees
375€/335€
Extra fees
50€ - Gala-Ball; 30€ - Two-way airport transfer; 30€ - Visit to Benfica and Sporting Stadium and Museum.
Accommodation
Hotel/Hostel, Lisboa
Date of arrival
23/07/2023
Date of departure
30/07/2023
Academic Partner
Universidade Lusíada de Lisboa
Complexity of Academic Programme
Introductory
Academic Programme
Lectures (1h/1h30m):
– The general principles of Sports Law (1:30h);
– European Union and Sports Law (1h);
– E-Sports Law (1h);
– Gambling in Sports(1h);
– Sports Broadcasting Rights and Online Streaming Rights (1h);
– Labour Sports Law (1h30);
– Sportsman and the tax havens (1h30);
– Immigration Law (1h30);
– Artificial Intelligence and Sports: good or bad? (1h30);
– Anti-doping politics (1h).
Institutional Visits and Lawyers@work (2h +/-):
– IV to Arbitration Sports Court;
– Lawyers@work in Berlin Sports Law.
Workshop (1h30 +/-):
– A day in a life of a sports agent;
– Negotiation Competition;
– Legal Debate: Human Rights and Sports [focused on Qatar World Cup (?)].
Covid-19 Requirements
There's no Covid-19 restritions on Portugal at the moment.
Contact
sels.belem@pt.elsa.org
Apply here