Belgium – EU Institutional law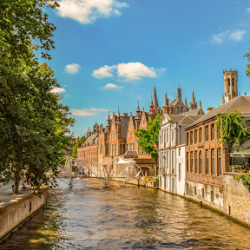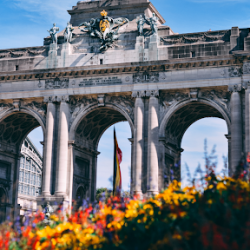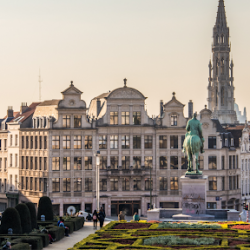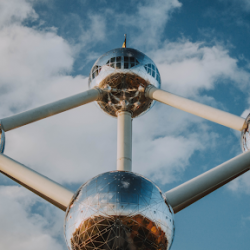 Description
ELSA Belgium is delighted to invite you to its Summer ELSA Law School, which will take place in Brussels from July 2 - 9, 2023. The topic that will be addressed throughout the SELS is EU Institutional Law. 
With a long story of hosting a number of principal EU institutions within its European Quarter, Brussels is considered as the capital of the European Union. Indeed, Brussels hosts the official seats of the Council of European Union, the European Commission, the European Council and the second seat of the European Parliament, making it the perfect setting for studying EU Institutional Law and visiting the Institutions.
Besides studying EU Instituional Law in the heart of the EU, participants coming from every corner of Europe will get the chance to witness the beauty of Belgium through medieval rooftops, lovely canals, tasty beer and chocolate through our cultural programme and spend the summer of your lives, while making friends and discovering the vivid nightlife of Brussels.
Participation fees
ELSA-members from non-favoured countries - 375€
ELSA-members from favoured countries - 335€
ELSA Alumni - 420€
Members of Partner Organizations of ELSA - 420€
Non-members - 440€
Extra fees
Gala Ball - 50€
Transfer to/from the Airport - 30€
Accommodation
SLEEPWELL, Brussels
Date of arrival
02/07/2023
Date of departure
09/07/2023
Academic Partner
UCLouvain Saint-Louis Brussels
Complexity of Academic Programme
Intermediate
Academic Programme
This Summer ELSA Law School, that will take place from July 2 – 9, 2023, will focus on European Law. Throughout its courses, participants will gain knowledge and dive into the structure and function of European Institutions.
During our SELS, partcipants will follow lectures on the four freedoms, the internal market, the data protection, the EBC and competition law be held by experts with an international background and visit European Institutions located in Brussels, the heart of the European Union.
Here is a draft Academic Programme (subject to change):
Monday 

Opening ceremony

Introductory lecture on EU Institutional Law

Tuesday 

Visit to th EU Parliament

Wednesday 

Visit to the European Council

Thursday 

Visit to the European Commission

Lecture on the four freedoms of the EU

Friday 

NATO presentation (ULB)

NATO simulation (ULB)

Closing ceremony
Covid-19 Requirements
This Summer ELSA Law School is accessible
without any COVID-19 requirements
.
If the government imposes stricter requirements, those will have to be adhered to.
Contact
summer.schools@be.elsa.org
Apply here