Brussels – Military Law and Law of Armed Conflict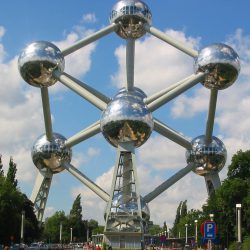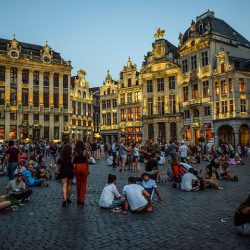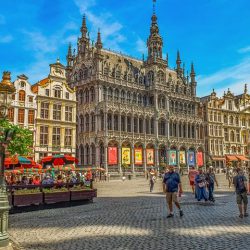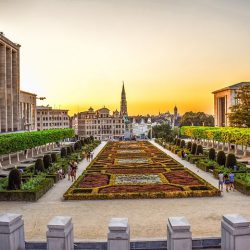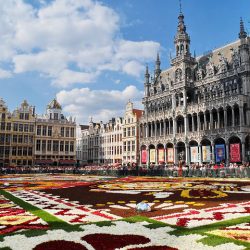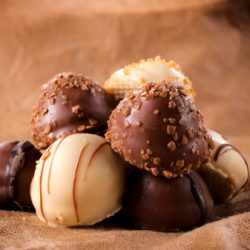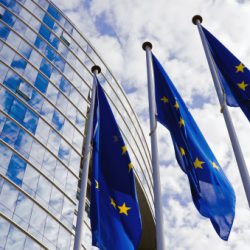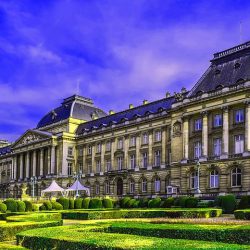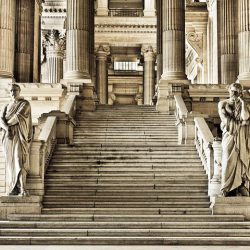 Description
ELSA Brussel is proud to offer its first Summer ELSA Law School on "Military Law and the Law of Armed Conflict"! Our first edition will take place in beautiful Brussels from July 22 - 29, 2023. Students will be hosted by ELSA Brussel and will be able to enjoy an extensive and intriguing academic and social programme.
Our Summer ELSA Law School will take place in Brussels, the capital of Belgium, which is aso often reffered to as "the capital of Europe", because of all the important (European) institutions based there! Besides that, Brussels is famous for its delicious gourmand delicacies like waffles, chocolate and fries, the beautiful architecture and its vibrant student life! 
The Academic Programme of our SELS will cover topics under the theme of Military Law and the Law of Armed Conflict. This will range from history, international cooperation, humanitarian and diplomatic law to substantive law and a touch of political current affairs concerning our topic, as well as a Moot Court Competition or simulation concerning international dispute resolution. The creation of our Academic Programme will be done with the contribution of academics, employees of European institutions and othr professionals. 
At the same time, our Social and Cultural Programme aims to give the participants the opportunith to explore not only the city of Brussels as well as other cities through trips that fit within our chosen theme. Our cultural programme will undeniably result in a great amount of memorable and educational moments. That way, we will make your stay in Brussels unforgettable!
The board of ELSA Brussel wants YOU to join this adventure and experience countless unforgettable memories! This will be a unique opportunity to learn about a hot topic in the heart of the European Union!
What are you waiting for?
Participation fees
ELSA member favoured country - €335
ELSA member non-favoured country - €375
ELSA alumni - €400
Member of a partner organisation - €400
Non member - €420
Extra fees
Gala Ball - 50€
Two way airport transport 30€
Visit to the Atomium - 8.50€
Personalised Goodie Bag - 30€
Accommodation
JAM Hotel, Brussels
Date of arrival
22/07/2023
Date of departure
29/07/2023
Academic Partner
Vrije Universiteit Brussel (VUB)
Complexity of Academic Programme
Intermediate
Academic Programme
Thanks to cooperation with our Academic Partner and thanks to a lot of volunteer speakers,
participants will have the chance to immerse into the field of Military Law and Law of Armed Conflict.
With a mix of different perspectives and many interactive components, you will undoubtedly learn a lot! This topic is hot and thus, enormously interesting to delve into.
Here is a draft of our Academic Programme (subject to change):
Saturday 
Sunday 

History

Lecture on the development of armed conflict regulation
Lecture on the impact of the nineteenth-century peace movement on the creation of the contemporary ius contra bellum

Monday

International cooperation

Lecture on the role of NATO
Lecture on the European defence policy

Tuesday

Diplomatic Law

Lecture on diplomacy in international dispute resolution
Lecture on privileges and immunities

Training session for the MCC/simulation on international dispute resolution

Wednesday

Substantial law

Lecture on maritime law in times of armed conflict
Lecture on military criminal law

Thursday

Humanitarian law

Lecture on humanitarian law at the Red Cross 
Lecture on Human rights in times of war

Visit: Council of the European Union

Friday

Current/politics

Discussion of current, topical conflicts

MCC or Simulation of International Dispute Resolution performed by participants

Saturday
Covid-19 Requirements
This Summer ELSA Law School is accessible
without any COVID-19 requirements
.
If the government imposes stricter requirements, those will have to be adhered to.
Contact
sels.brussel@be.elsa.org
Apply here