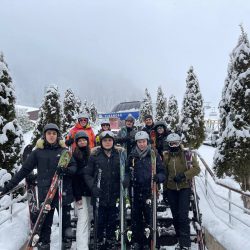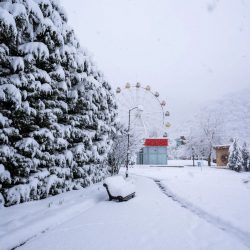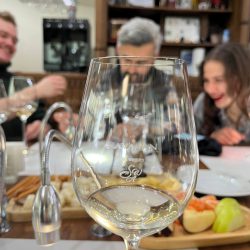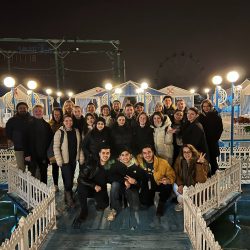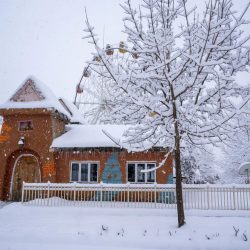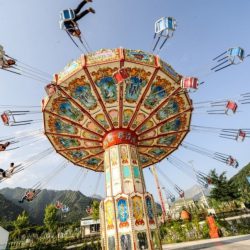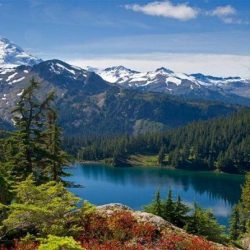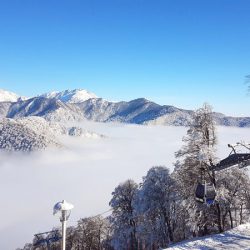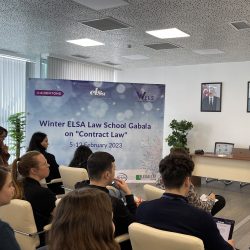 Description
ELSA Azerbaijan is organizing its 5th Winter ELSA Law School, which will take place from February 4–11, 2023. The WELS will be held in Gabala, a city with beautiful landscapes and rich history!
WELS Gabala provides a unique academic experience focused on Contract Law. With guidance from legal experts from prestigious law firms in Azerbaijan, participants will follow a fruitful curriculum. Through lectures, workshops, and a moot court Simulation, participants will be introduced to key aspects of Contract Law and current contractual issues. The current topics combined with the dynamic legal expertise will ensure a comprehensive 7-day course in Contract Law.
At the same time, Gabala is a captivating city in Azerbaijan known for its stunning natural beauty and the city's deep historical roots. It is renowned for the ancient remnants of Chukhur Gabala, a walled city dating back to the 4th century BC, echoing the whispers of time. Our city is home to a flourishing winemaking tradition; the presence of a winery here adds yet another layer of charm to this remarkable destination. You will get the chance to witness all these unique characteristics during our event's Social & Cultural Programme, while enjoying a winter scenery  and engaging in winter activities.
Gabala has it all—from fascinating attractions and breathtaking landscapes to a rich history, entertainment, and delicious food. It's the ultimate destination!
 You can find more information on our WELS Gabala on Instagram and Facebook.
Participation fees
ELSA member from a favoured country - 335€
ELSA member from a non-favoured country - 375€
Member of a Partner Organisation - 400€
ELSA Alumni - 400€
Non ELSA member - 420€
Extra fees
Gala Ball - 50€
Two-way airport transfer - 30€
Tufandagh Mountain Resort: Skiing & Cabelway - 45€
WELS Gabala Sweatshirt - 25€
WELS Gabala T-shirt - 15€
Accommodation
Kaspia Yeddi Gozal Hotel, Gabala
Date of arrival
04/02/2024
Date of departure
11/02/2024
Academic Partner
Deloitte Azerbaijan
BHM Law Firm
Fortiori Law Firm
Legalize Law Firm
SME Law Firm
PWC Azerbaijan
The PSG Law Firm
Turan Legal and Tax Services
Complexity of Academic Programme
Intermediate
Academic Programme
The Academic programme focuses on deepening participants' legal knowledge about Contract law through engaging lectures, workshops, and Moot Court Simulation. It explores Contract Law, covering aspects like good faith, contractual freedom, and consumer rights. Participants will learn about standard contracts, pre-contractual obligations, and the digital aspects of contracts. The programme also addresses non-compete clauses and alternative dispute resolutions. It offers an exciting opportunity to delve into Contract Law while enjoying Gabala's enchanting surroundings!
Here is the draft academic programme of our WELS:
Monday

Introduction to Contract Law
Elements of contracts and Good Faith: Comparison between Civil and Common Law

Tuesday

Contractual freedom and public policy
Case study on Standard Form Contracts and Consumer Rights, Linked Contracts
Wednesday

Workshop on electronic contracts and digital signatures in contract law: authentication and legal validity
Smart Contracts and Blockchain Technology
Thursday

Verbal commitments and non-contractual relations
Case study on legal regulation of pre-contractual obligations, contract drafting, and negotiations

Friday
Saturday

Analysis of the legal implications of non-compete conditions in business and employment contracts
Contractual Disputes and Alternative Dispute Resolution
Moot Court Simulation

Sunday
Apply here