Graz & Vienna – Business Law and Ethics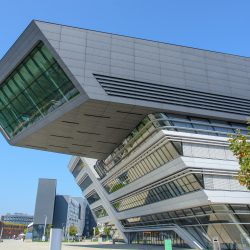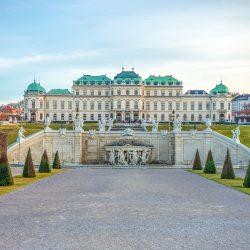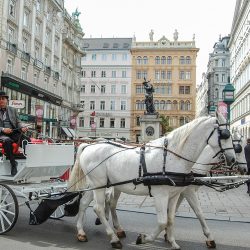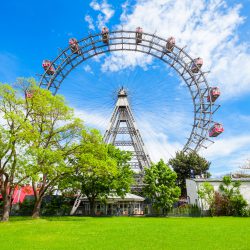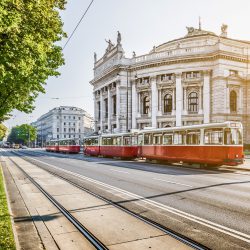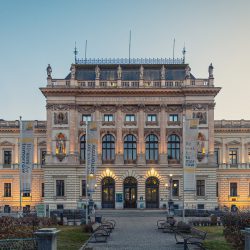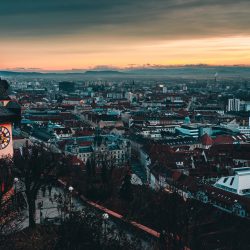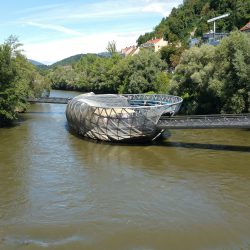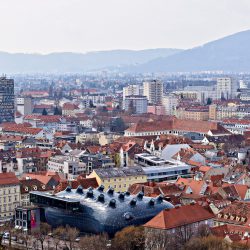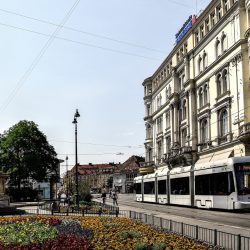 Description
Congratulations, you have just discovered the perfect opportunity to make your Summer 2022 the best one you have ever had! This Summer ELSA Law School is truly special as it takes place not only in Vienna, but also in Graz, Austria's 2nd biggest city. Therefore it provides you an extensive and unique experience of our beautiful country.
This SELS will be held under the theme of 'Business Law and Ethics'. We aim to provide future-oriented lectures on business law which does not only focus on the legal relations between two businesses or a business and a consumer but also on important side aspects like the welfare of humans and the environment, recognizing the responsibility businesses have toward society.
You will spend a total of 9 days in Austria: the first half in Graz and the second half in Vienna. This allows you to get to know and enjoy Austria to the fullest.
The academic program offers you a comprehensive insight into Business Law and Ethics and includes not only lectures with theoretical input but also practical sessions such as workshops, panel discussions and institutional visits. Within our cultural program, we will show you the Austrian lifestyle as well as the most exciting places of Graz and Vienna. In order for you to get to know each other better and enjoy those summer nights together, our social program consists of activities such as Pub Crawls, Clubbings  and - as a special highlight - a Gall Ball.
So do not hesitate any further and apply for our SELS - we are looking forward to having a great time with you in Austria!
Participation fees
ELSA member favoured country - 360€
ELSA member non-favoured country - 400€
ELSA Alumni - 420€
Member of a partner organisation - 420€
Non-member - 450€
Extra fees
Gala-Ball - 50€
Two-way airport transfer - 30€
SELS T-Shirt - 10€
Where?
Graz/Vienna, Austria
Accommodation
a&o Hostel Hauptbahnhof Graz, Meininger, Vienna
Date of arrival
11/07/2022
Date of departure
19/07/2022
Academic Partner
Niederhuber & Partner Rechtsanwälte GmbH University of Graz - Faculty of Law
Complexity of Academic Programme
Intermediate
Academic Programme
The academic programme of our SELS will be constituted of 7-day intensive courses on Business Law and Ethics. The event will gather some of the most renowned Austrian experts in the field, most of them legal scholars and professors. We also hope to invite members of the Austrian Ministry of Environment. As for the content of the academic programme, our main goal is to teach our participants critical and ethical thinking in their profession – because not everything that is legal, is also ethical, especially in the business world. We want to achieve this by introducing the participants to various fields of law and their versatile relations to ethics. By designing this SELS as interactive as possible – with, among others, institutional visits, a model united nations and various workshops – we hope to convey the big practical importance of Business Law and Ethics.
Here is the draft academic program of our SELS, categorized by location (subject to change) : 
Graz
Monday:
Tuesday:
Law and Ethics in tension?
How to "due diligence"?
Successful Legal Advice
Competition Law Insights
Wednesday:
Cryptocurrency: Challenges from a Legal Persepective
Insights into the Austrian Economy
Thursday: Transfer from Graz to Vienna
Vienna
Friday:
Lecture and Workshop: Ethical Considerations on Criminal Law
Seminar: Corruption
Saturday:
Panel Discussion and Workshop: The future of Employement law

Workshop: Environmental Law and its Importance in 2022
Sunday:
Monday:
Institutional Visit International Anti Corruption Agency
Covid-19 Requirements
This Summer ELSA Law School is only accessible to:
Fully vaccinated with booster participants
Participants recovered from COVID-19 in the past 6 months.
You will need to hold one of those proofs in order to participate in this Summer ELSA Law School.
Contact
lawschool.vienna.graz@elsa-wu.org
Apply here