Lisbon & Cascais – International Economic Criminal Law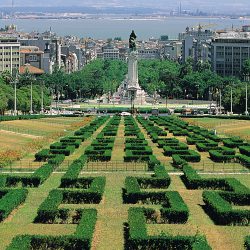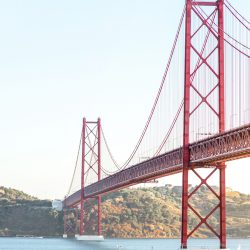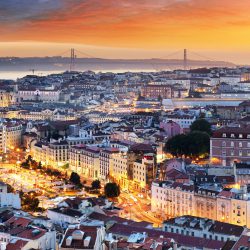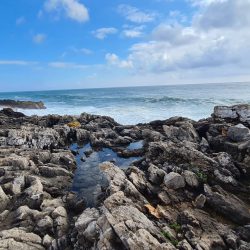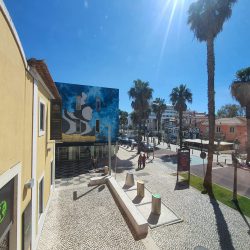 Description
In 2022, Summer ELSA Law School Lisbon & Cascais will focus on International Economic Criminal Law. Along with a high-profile academic team, we will tackle important subjects related to financial crime, such as corruption, money laundering, and antitrust practices, which are significantly impacting countries all around the globe. After all, how do we fight economic crime in a transnational setting?
We are looking forward to meeting you in our amazing country from 17 to 24 July, to answer this question and many others. Throughout these days, you will get to have an international academic experience and expand your network, while enjoying some great weather, great food, and great social moments. At the end of the week, you will leave the sunny city of Lisbon with more knowledge, new friends, and a wide smile on your face! See you
Participation fees
ELSA member favoured country - 315€
ELSA member non-favoured country - 350€
ELSA Alumni - 370€
Member of a partner organisation - 370€
Non-member - 370€
Extra fees
Gala-Ball - 40€
Two-way airport transfer - 15€
SELS T-Shirt - 10€
Accommodation
The Independente Hostel & Suites, Lisbon
Date of arrival
17/07/2022
Date of departure
24/07/2022
Academic Partner
Morais Leitão, Universidade NOVA de Lisboa
Complexity of Academic Programme
Introductory
Academic Programme
Our academic programme will be structured around the topic of International Criminal Economic Law. In a world so global and fast-paced, corruption is today's hot topic, as it is an evergrowing concern amidst the Law. Having said so, our programme is composed of lectures, activities (such as Moot Courts, Client Interviewing Competitions and Workshops), institutional visits and roundtables, during the course of 6 days. Our choice of lecturers and judges strives for excellence and everyone in the SELS's panel is brilliant. From the European Prosecutor's Office Investigators to renowned University Professors and the very best lawyers, our academic programme aims to meet the highest standard possible. The content in itself will be mostly introductory, in order for our participants to grasp the basis of the subjects from the start, allowing the lecturers to progressively build up the programme's complexity according to the response of the participants. We expect the sessions to be interactive and pro-participation. We hope to meet you all there!
Here is the draft academic program of our SELS (subject to change) : 
Day 1.:
Day 2.:
Lecture

Introduction to Economic Criminal Law & Criminal Responsibility
Day 3.:
Lecture Corporate Governance: anti-money laundering, financing to terrorism and weapons of mass destruction – board responsibilities and role

"Workshop Investing 101"
Institutional Visit: National Anti-Corruption Unit (UNCC)
Day 4.:
Lecture on Fighting Economic Crime in a transnational setting 
Workshop Critical Thinking, Problem-solving, and collaboration 
Day 5.: 
Lecture on Antitrust practices 
Client Interviewing Competition 
Day 6.: 
Lecture on

Procedural and Institutional aspect of combating fraud against the financial interests of the EU

Roundtable: Economic Criminal Law nowadays
Day 7.:
Lecture on Criminal penalties regarding fraud against the financial interests + EU legislation on organised crime

Moot Court: Tax Fraud
Day 8.:
Covid-19 Requirements
This Summer ELSA Law School is only accessible to:
Fully vaccinated without booster participants
Fully vaccinated with booster participants
Holder of a Negative PCR test
Participants recovered from COVID-19 in the past 6 months.
You will need to hold one of those proofs in order to participate in this Summer ELSA Law School.
Contact
selscascais@pt.elsa.org
Apply here