Prague – Cryptocurrencies and Cyber Security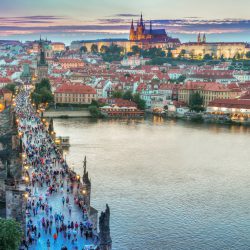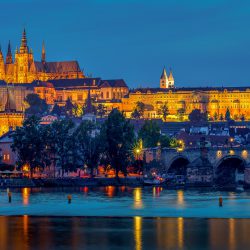 Description
ELSA Prague would like to invite you to its fourth edition of Winter ELSA Law School on Cryptocurrencies and Cyber Security! It will take place in the magical winter atmosphere of Prague - the breath-taking city in the heart of Europe often called the City of a Hundred Spires or the Mother of Cities. Do not miss your chance to experience our academic program at one of the oldest universities in Europe.
Our Winter ELSA Law School is very popular among our ELSA Prague members, so you will get a chance to meet many new local friends and even experience student life in Prague.
Maximum participation fees
Non-favoured countries: 350€
Favoured countries: 315€
Alumni of ELSA: 400€
Members of a partner organisation: 400€
Non-member: 400€
Maximum extra fees
40€ - Gala-Ball
30€ - Two-way airport transfer
Where?
Prague, Czech Republic
Accommodation
Hotel Adeba, Prague
Date of arrival
19/02/2022
Date of departure
26/02/2022
Academic Partner
White and Case
Complexity of Academic Programme
Intermediate
Academic Programme
The academic programme will be focused on cryptocurrencies and cyber security in many different aspects. Legal regulations concerning security in general and the law of cyber and conventional conflicts, which are ongoing around the world will be discussed during the lectures. Furthermore, the issue of cryptocurrencies and their regulation will be discussed, the program will focus more deeply on the issue of bitcoin as a legal tender, NFT and the future of decentralized finance.
Our academic programme will be led not only by professors but also with attorneys. Furthermore, specialists from other branches of social sciences are also invited. Therefore, you will have plenty of chances to create your own opinion on the subject.
Contact
wels.prague@cz.elsa.org
Covid-19 Requirements
This Winter ELSA Law Schools is only accessible to
fully vaccinated
or participants
recovered from COVID-19 in the past 6 months.
You will need to hold one of those proofs in order to participate in this Winter ELSA Law School.
Apply here