Salzburg & Innsbruck – Sports Law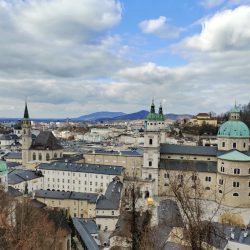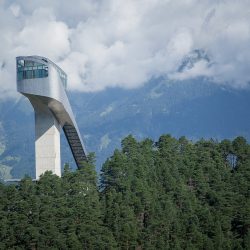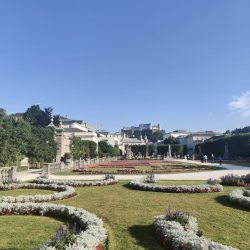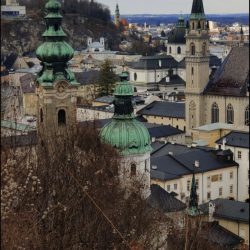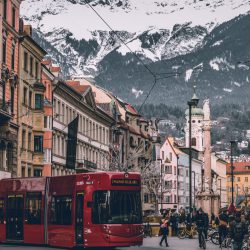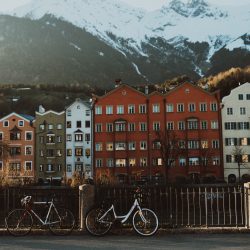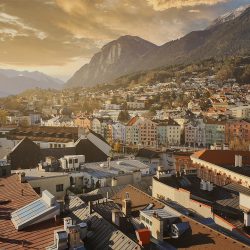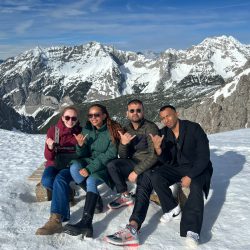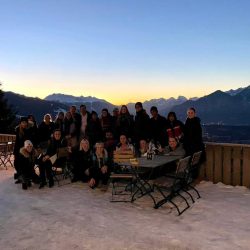 Description
ELSA Salzburg and ELSA Innsbruck are happy to announce the second edition of their Winter ELSA Law School on Sports Law/Legal Aspects of Doping. 
The city of Salzburg is a picturesque cultural town located next to the Alps. It is world-famous for being rich in music, art, and theatre– a true cultural stronghold. Furthermore, you might associate it with Mozart's Birthplace and Hometown, and you might recognize the scenic landscape from the musical "Sound Of Music". Salzburg is famous for its historical old town which you can stroll through and do high-end shopping or explore local boutiques while enjoying the wide squares, antique buildings, and beautiful parks speckled within the old town. While here, you must try different cafes as coffee time is a treasured tradition in Salzburg and there are many traditional but also many modern cafes all throughout the city.
Innsbruck is a very modern and student-rich town located right in the heart of the Alps, surrounded by beautiful mountain peaks and surreal views. Innsbruck is rich in history and used to be one of the favorite cities of the Habsburg emperors – thus many beautiful historic buildings remain and attract people from all around the world. Innsbruck is Austria's unofficial capital of sport, as the landscape provides a huge range of both summer and winter activities. 
Our WELS will give you the opportunity to study Sports Law in two cities where sport is celebrated and an important part of local culture. The focus of the Academic program lies in deepening the participants' legal knowledge in the field of sports law and the legal consequences of doping through attending interesting lectures both from professors and experts working in the field.
You will experience the Austrian culture, the mountains, and two beautiful cities. Our social program will be filled with fun and exciting activities such as ice skating, hiking, and much more, to hopefully make your week in Salzburg and Innsbruck unforgettable.
You can find more information on our WELS on Instagram.
Participation fees
ELSA member from a favoured country - 335€
ELSA member from a non-favoured country - 375€
Member of a Partner Organisation - 400€
ELSA Alumni - 400€
Non ELSA member - 450€
Extra fees
Gala Ball - 50€
Where?
Salzburg, Austria and Innsbruck, Austria
Accommodation
Meininger Hostels Innsbruck
AO Hostel Salzburg
Date of arrival
04/02/2024
Date of departure
11/02/2024
Academic Partner
University of Salzburg
GPK Pegger Kofler & Partner Rechtsanwälte
Faculty of Law Innsbruck
NADA
Complexity of Academic Programme
Introductory
Academic Programme
In this WELS the Academic Programme will be carried out by the most competent and recognized professionals in this field of law guaranteeing its quality. The Law Firm Pegger Kofler & Partner and the Faculty of Law of Innsbruck and Salzburg as our academic partners and speakers from various law firms and global institutions are supporting us in this endeavor. 
Here is the draft academic program of our WELS:
Sunday
Monday

Aspects of Doping in the Light of Criminal Law

Tuesday

Lecture on NADA (National Anti Doping Agency) – (What is the NADA and what legal work do they do? How does doping get regulated worldwide?)

Wednesday

Lecture on Sports Law in Practice

Thursday

Workshop on Covering Health Consequences that follow the Violation of Anti-doping Rules
Workshop on Prevention of Doping Violations and Development of Anti-doping Policies

Friday

Workshop on Covering Legal Aspects in the Light of Civil Law

Saturday
Sunday
Contact
wels.innsbruck@at.elsa.org
Apply here