Split – Humanitarian Law and Human Rights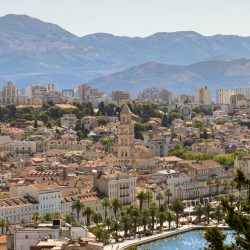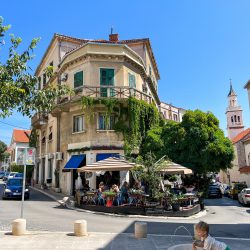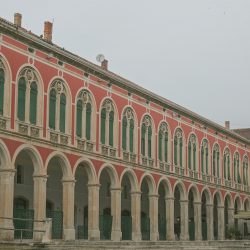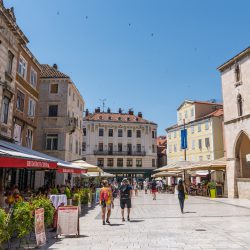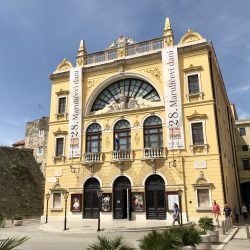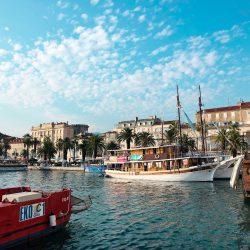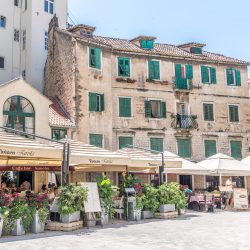 Description
The Winter ELSA Law School Split on Humanitarian Law and Human Rights is an immersive educational program that takes place during the winter season. This unique academic experience is designed to provide participants with a deep understanding of humanitarian law and human rights within the context of Croatia and the broader international community.
It is really important to familiarize yourself with this topic, which unfortunately is still very relevant today. Croatia has also recently experienced war in modern times as a part of former Yugoslavia, so our lecturers are very experienced in this matter. They can offer you best insight into law and the struggle for protection of human rights in such times.
In addition to lectures, a fun social programme awaits you. We prepared fun and competitive activities such as bowling, city games, karaoke, pub quizzes and national drinks night.
Split is also a city full of history. The center of the city is Diocletian's Palace, which is an ancient palace built for the Roman emperor Diocletian at the end of the third century AD. Today the remains of the palace are part of the historic core of Split, which in 1979 was listed by UNESCO. 
Participation fees
ELSA member from a favoured country - 335€
ELSA member from a non-favoured country - 375€
Member of a Partner Organisation - 400€
ELSA Alumni - 400€
Non ELSA member - 400€
Extra fees
Gala Ball - 50€
Two-way Airport transfer - 30€
National Park Krka Waterfalls trip - 40€
Hoodie - 25€
T-shirt - 16€
Tote bag - 15€
Accommodation
Bošket Luxury Rooms, Split
Date of arrival
25/02/2024
Date of departure
03/03/2024
Academic Partner
Univerisity of Split, Faculty of Law
Complexity of Academic Programme
Intermediate
Academic Programme
The academic programme of our WELS will consist of 5-day courses on International Humanitarian Law and Human Rights. A series of lectures on various branches of International Humanitarian Law combined with workshops will provide participants with knowledge on the topic as well as practical experience. The Programme will be delivered by recognised members of the academic and legal community, securing its quality and promising our participants a week of rich academic values.
Here is the draft Academic Programme of our WELS (subject to change):
Sunday
Monday

Introductory lecture on Humanitarian Law and Human Rights
Lecture on Legal Migration for the Purpose of Family Reunification

Tuesday

Lecture with Discussion on Refugees in the Russian – Ukrainian War

Lecture on Genocides in the 90s

Wednesday

Workshop on Peaceful reintegration

Lecture on Applicability of International Humanitarian Law Support Operations

Thursday

Lecture on Arms Control Treaties and Agreements
Lecture and Case Study on Right to an Effective Investigation in Correlation to The Convention for the Protection of Human Rights and Fundamental Freedoms

Friday

Lecture and Workshop on Women's Rights in War Times and Femicide
Lecture on Technology and Its Influence in Times of War and Protection of Human Rights

Saturday

None (Social/Cultural Programme)

Sunday
Contact
split.elsa@gmail.com
Apply here