Tbilisi – International Migration and Refugee Law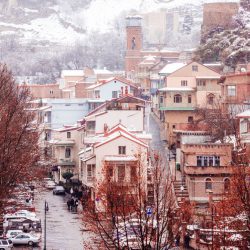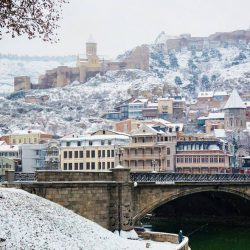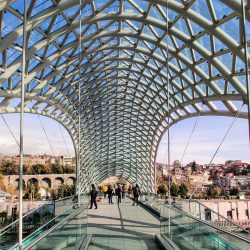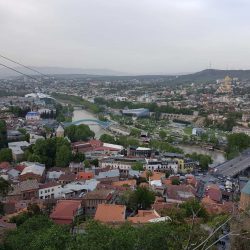 Description
We are delighted to welcome you to the 3rd edition of Winter ELSA Law School Tbilisi on International Migration and Refugee Law, which will take place from February 11 - 18, 2023!
Recent armed conflicts, political crises and threats of persecution, have resulted in millions of forcibly displaced people worldwide making International Migration and Refugee Law an extremely topical issue. On this context, the Academic Programme of our Winter ELSA Law School will focus on the need of a strategic and unified approach to the topic and the provision of solutions for migrants, refugees, internally displaced and stateless people. During the Academic Programme you will have the chance to acknowledge the challenges and opportunities related to forced displacement and migration in today's complex global environment.
The Academic Programme of our WELS is created in cooperation with the Academician Levan Alexidze Foundation (www.laf.ge), established on the initiative of Professor Ketevan Khutsishvili in 2019, in order to advance Academician Levan Alexidze's professional legacy and promote Georgia's International Law school established by him.
Along with enriching your academic knowledge and expertise, you will have the chance to engage in social activities such as parties and karaoke nights and also, meet the Georgian culture by walking around, Tbilisi, it's capital city or taking a trip to Kakheti.
Do not miss your chance to broaden your knowledge in the area of International Migration and Refugee Law, meet new people and explore the unique Georgian culture!
Participation fees
ELSA member favoured country - 335€
ELSA member non-favoured country - 375€
ELSA Alumni - 380€
Member of a partner organisation - 390€
Non-member - 390€
Extra fees
Gala Ball - 50€
Two-way airport transfer - 30€
Extra night - 55€
Trip to Kakheti - 40€
WELS Tbilisi Hoodie - 35€
Accommodation
Tribeca Hotel, Tbilisi
Date of arrival
11/02/2023
Date of departure
18/02/2023
Academic Partner
Academician Levan Alexidze Foundation (www.laf.ge)
Complexity of Academic Programme
Introductory
Academic Programme
Our Academic Programme will be structured around the topic of International Migration and Refugee Law. In response to the very topical issues of forced replacement and migration, we aim to provide participants with the opportunity to perceive the issue from different perspectives, highlighting legal issues (such as the principle of non-refoulement), human rights implication and socio-political response such as immigration management and immigration policy making. With the contribution of our Academic Partner and renowned experts on the topic, we hope to engage the participants into interesting lectures and fruitful discussions. 
The Academic Programme will focus on the following topics (which are subject to change): 
Saturday
Sunday
Monday

Migration and state sovereignty
Migration and human rights

Tuesday

Migration-gender nexus
The International Legal Framework of Refugee Protection

Wednesday

Procedures for Determining Refugee Status
Deportation and extradition, non-refoulement

Thursday

Migration Management: Civil Society Perspective

Friday

ICMPD in Georgia and Visa Liberalisation

Saturday
Covid-19 Requirements
This Winter ELSA Law School is only accessible to:
Fully vaccinated participants with booster
You will need to hold a proof and comply with that measure to participate in this Winter ELSA Law School. If the government imposes stricter requirements, those will have to be adhered to.
Contact
seminarsconferences@ge.elsa.org
Apply here