Vienna & Linz – The Future of Law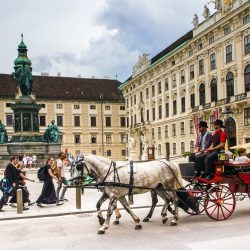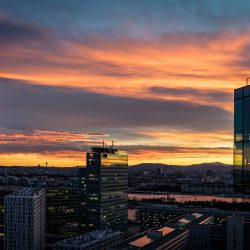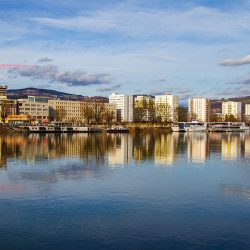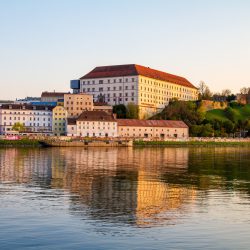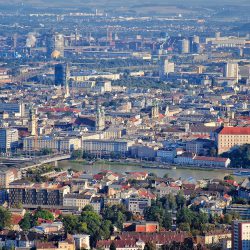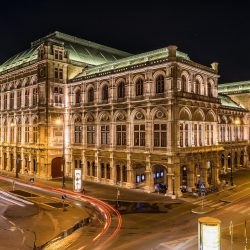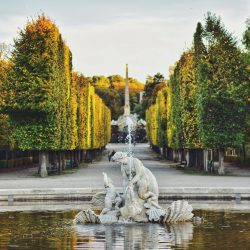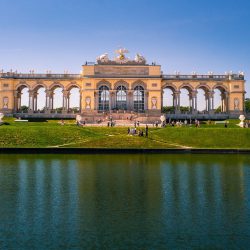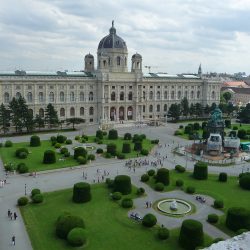 Description
We are delighted to invite you to participate in the 2nd edition of the Summer ELSA Law school, hosted by WU Vienna, on The Future of Law, which will take place from July 3, 2023, to July 11, 2023, in both Vienna and Linz.
Our SELS is unique as participants will experience the beauty of not just one but two Austrian cities and their respective universities. The first half of the programme will take place in Linz, surrounded by beautiful forests and farming landscapes, while the latter half will be held in the historic city of Vienna, the capital of Austria.
The academic curriculum will focus on the rapidly evolving field of legal tech and the impact it will have on the role of legal practitioners in the future. Moreover, it will take a look at concrete legal areas and their development in the near future.
As the organizing team at ELSA WU Wien, we look forward to welcoming you and sharing with you the beauty and excitement of both Linz and Vienna. Join us for a truly unforgettable and enriching experience!
Make sure to follow us on our social media channels to receive additional information.
Participation fees
ELSA member favoured country - 385€
ELSA member non-favoured country - 430€
ELSA Alumni - 450€
Member of a partner organisation - 450€
Non-member - 480€
Extra fees
Gala Ball - 50€
T-Shirt - 20€
Where?
Vienna & Linz, Austria
Accommodation
Hotel Sommerhaus, Linz
B&B HOTEL Wien-Meidling, Vienna
Date of arrival
03/07/2023
Date of departure
11/07/2023
Academic Partner
SCHIMA MAYER STARLINGER Rechtsanwälte
Complexity of Academic Programme
Intermediate
Academic Programme
The academic curriculum of the SELS features a blend of lectures, interactive events such as a Model UN simulation, and workshops. The programme will be delivered by esteemed faculty members from WU Vienna and JKU Linz, as well as accomplished lawyers from renowned law firms. WU Vienna is known for its distinguished business law departments and has a specialized LegalTech Center. Meanwhile, the JKU Linz, as a very technical university that offers its law students numerous opportunities to explore the intersection of law and technology.
The objective of the academic programme is to comprehensively examine the future of law from multiple perspectives, focusing on specific areas of law including criminal law, environmental law, energy law, and others. Moreover, the programme will focus on legal tech and how this will change the law profession. The participants will not only receive valuable insights and information on various legal areas, but they will also have the chance to participate in interactive sessions where they can form their own opinions and perspectives on the future of law.
Here is the draft academic program of our SELS (subject to change) :
Monday (Linz)

Arrival
Keynote on Development of Law with New Technologies

Tuesday (Linz)

Workshop and Visit at Ars Electronica Center

Wednesday (Linz)

Lecture on Human rights and artificial intelligence

Thursday (Transfer Linz – Vienna)
Friday (Vienna)

Lecture on Environmental Criminal Law
Workshop on Legal Implications of Cryptocurrencies on Criminal Law

Saturday (Vienna)

Lecture on The Impact of Emerging Technologies on the Legal Profession
Workshop on Energy Law

Sunday (Vienna)

Model UN on Addressing Climate Change through International Cooperation

Monday (Vienna)

Lecture on The Future of Access to Justice and Legal Services for the General Public
Workshop on The Role of Ethics and Social Responsibility in the Future of Law

Tuesday (Vienna)
Covid-19 Requirements
This Summer ELSA Law School is accessible
without any COVID-19 requirements
.
If the government imposes stricter requirements, those will have to be adhered to.
Contact
sels.wuwien@at.elsa.org
Apply here