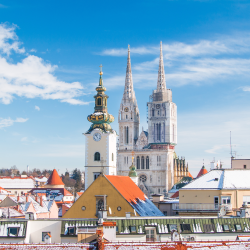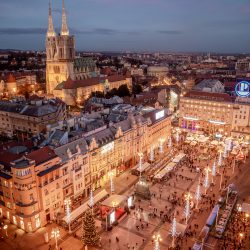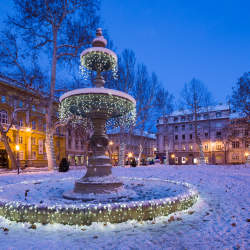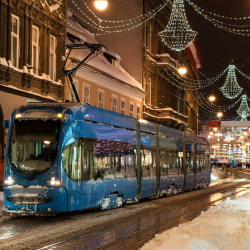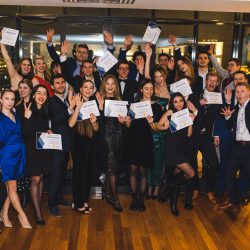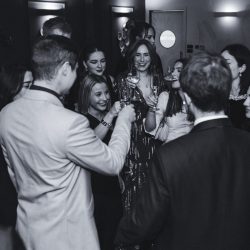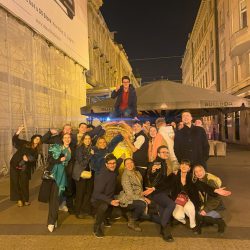 Description
ELSA Zagreb is proud to present you the 6th edition of our Winter ELSA Law School on Law & Business, which will take place from the February 25 -  March 3, 2024.
The city of Zagreb is the capital of Croatia, located on the historical border between the East and West of Europe. It embodies Europe's continental and Mediterranean spirit and does so best through its monuments, architecture, countless cafes, bars, and restaurants. Surrounded by lively parks, the serene flow of the Sava River, and the scenic Mount Medvednica, Zagreb presents a harmonious blend of urban charm and natural beauty.
The 6th edition of our Winter ELSA Law School is an incredible learning opportunity for young lawyers and law students interested in various topics related to law in the business world. The interplay between law and business has never been more intricate in today's globalized landscape. Through a carefully curated series of lectures, workshops, and interactive discussions led by esteemed faculty and industry experts, you will gain not only theoretical knowledge but also practical insights into the challenges and opportunities at the intersection of Law & Business.
Aside from the rich academic programme, our Winter ELSA Law School offers a variety of fun social activities that will make your stay in Zagreb worth remembering! From visits to museums to lively bars and activities that celebrate the spirit of Zagreb, our programme ensures you'll gain a profound appreciation for the city's unique identity. Furthermore, you will have many opportunities to get to know the other participants and their culture as well as to create life-long friendships!
Participation fees
ELSA member from a favoured country - 335€
ELSA member from a non-favoured country - 375€
Member of a Partner Organisation - 420€
ELSA Alumni - 430€
Non ELSA member - 460€
Extra fees
Gala Ball - 50€
Two-way Airport transfer - 30€
WELS Hoodie - 35€
Visit to Plitvice Lakes National Park - 35€
Accommodation
Timeout Heritage Hotel, Zagreb
Date of arrival
25/02/2024
Date of departure
03/03/2024
Academic Partner
Faculty of Law, University of Zagreb
Complexity of Academic Programme
Intermediate
Academic Programme
Our Winter ELSA Law School is designed to bridge the gap between the two disciplines, providing you with invaluable insights into the legal complexities that govern the business world. Prepare to engage in stimulating conversations, analyze real-world case studies, and sharpen your analytical and problem-solving skills!
Here is the draft Academic Programme (subject to change):
Sunday
Monday

The Basic Notion and Characteristics of Shares
Trends and Recent Developments in Mergers & Acquisitions

Tuesday

Ethical and Legal Challenges in Patenting Emerging Technologies
Copyrights and How to Draft a Copyright Agreement

Wednesday

Corporate Sustainability Strategy and Implementation
Corporate Governance and Whistleblower Protection

Thursday

Digital Markets and Antitrust Challenges
Contract Drafting for Startups

Friday

Financial Innovations and Regulatory Challenges
Structure and the Work of Central Banks (Visit to the Croatian National Bank)

Saturday

None (Social/Cultural Programme)

Sunday
Contact
wels.elsazagreb@gmail.com
Apply here