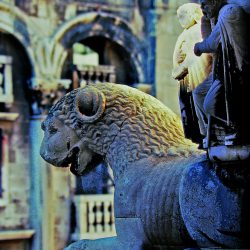 Description
Croatia has one of the most beautiful coasts in the world. With more than 1000 islands, crystal clear sea and more than 300 harbors, it has become essential destination not just for millions of  tourists who visit our country, but also for many companies and investors who see the potential in every aspect. Especially when It comes to harbors, shipbuilding and trade. Croatia has a long history of maritime law, starting from XVI. century when Dubrovnik was the third maritime force in the world. Today, Split is one of the largest passenger harbors on the Mediterranean.
School starts on July 15th  2018 until July 22nd 2018. Lectures will be organised at the Split University Library, and the participants will be located within University Campus, just 3 km from the astonishing city center and only 2 km from the beach.
If you're intrested in maritime law in general, international maritime law, maritime terrorism and piracy, trade, military forces, cases, etc..this is a SELS for you! You'll also visit Croatian Maritime Museum and learn from the top experts and professors.
Apart from the academic programme, we've prepared an amazing social programme. Dance the night away at the beach and fall in love with the Mediterranean way of life. Escape the heat on the boat trip to 3 Islands and have a unique experience to swim in one of Europe's clearest sea. Take a break and embrace some local traditions  like enyoing in a great cup of coffee on Riva or playing "picigin"at Bacvice beach. Get glamed up and celebrate in style at central event of every SELS, the Gala Ball.
Don't miss the unique chance to become a part of ELSA Split first Summer Law School and experience the #elsaspirit in the beautiful city of Split!
Maximum participation fees
ELSA Member from a non-favoured country - 350€
ELSA Member from a favoured country - 315€
Member of a Partner Organisation - 350€
Alumni - 380€
Non-Member - 400€
Maximum extra fees
Gala Ball - 50€
Airport transfer (both ways) - 30€
Bus transfer (both ways) - 15€
Extra night - 45€
Accommodation
Dormitory of the University of Split, Split
Date of arrival
15/07/2018
Date of departure
22/07/2018
Academic Partner
University of Split, Faculty of Law
Academic Programme
Academic programme includes lectures and workshops of the the main aspects of Maritime Law.  Main focus will be on the following subjects:
International Maritime Law, European and National Maritime law
Maritime Terrorism and Piracy
Relation between maritime navigation and trade-economic aspects
Maritime Litigation
Maritime Law Perspectives on Shipbreaking Accidents
Accidents Claims
Croatian Maritime Law and Croatian Navy
Marine Environment protection
Law of salvage
Shipbuilding industry in  the EU and Croatia-Reality and Challenges
Contact
elsasplit.lawschool@gmail.com