Canterbury – Migration Law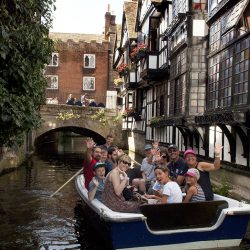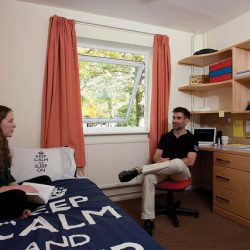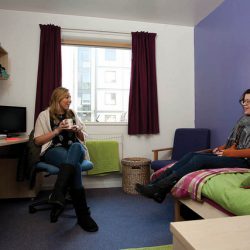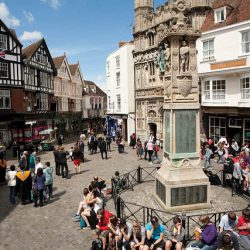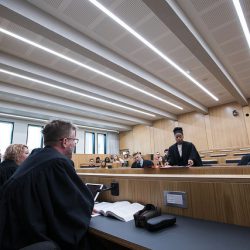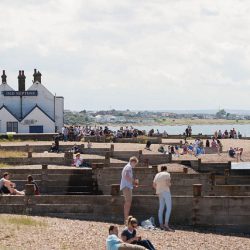 Description
ELSA Kent
is excited to host the first Summer ELSA Law School in the
United Kingdom
! The 1st ELSA Summer Law School on Migration Law will be hosted in Ancient Canterbury, a place of pilgrimage for a millennium and the geographic bridge between the United Kingdom and the European continent. Migration is the most contentious issue of our time: it is the cause and consequence of the major developments in the world's economy and international relations and in a world that is raising more walls and barriers, now is the time to study this issue! We will critically explore the most important developments and the critical issues in this field of law from many perspectives, such as legal academics, lawyers, and refugees. Our programme will include academics and professionals from:
Kent Law School, University of Kent
Brussels School of International Studies, University of Kent
University of Leicester
The Award-Winning Kent Law Clinic
Migration and Law Network
The European Court of Human Rights
Follow the developments on our social media accounts:
Facebook
and
Twitter
Come and join us in Canterbury for an unforgettable week!
Maximum participation fees
Non-favoured countries:
€350
Favoured countries:
€315
ELSA Alumni / ALSA members:
€400
Non ELSA members:
€450
Maximum extra fees
Gala Ball:
€50
Where?
Canterbury, England
Accommodation
Eliot College, University of Kent
Date of arrival
18/06/2017
Date of departure
25/06/2017
Academic Partner
Kent Law School, University of Kent
Academic Programme
Day 1:
Critical introduction to International Migration Law
Overview of migration trends throughout modern history and how law has developed to accommodate them
International Migration Law and Human Rights – Professor Sian Lewis-Anthony
Day 2:
Professional Account of Security Co-operation in Europe – Domenico Airoma (Italian prosecutor)
Case study on Environmental Migration: how climate change will spawn the migration crises of the future
Day 3:
Engagement with the leading legal scholars in the United Kingdom
Day 4:
The Law in Action: networking event where participants engage with representatives of migration organisations, policy institutions, think-tanks and charities assisting asylum seekers
The Future of Permanent Residents after Brexit – by Professor Bernard Ryan (University of Leicester)
The Future of Free Movement – freedom and security in a changing world – Professor Anthony Valcke (Brussels School of International Studies)
Day 5:
Address by Ledi Bianku – a judge at the European Court of Human Rights
Lecture on the rise of isolationism in states' political agendas and its  impact on migration law
Panel discussion: Brexit and the Future of International Cooperation – Tobias Kleim (Kent Law School) and Tom Watts (Kent School of Politics and International Relations)
Day 6:
Solicitors from Kent Law Clinic explain their pro bono work to help young migrants gain asylum in the UK
Workshop hosted by Kent Law Clinic in which participants apply their learning to the facts of a real case – Richard Warren
Contact
elsa.unikent@gmail.com