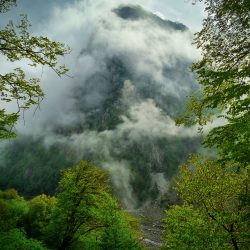 Description
ELSA Azerbaijan invites you to Gabala Winter ELSA Law School on the topic of Contract Law. Gabala – is one of the best resort cities of Azerbaijan. During the event you will get acquainted with the fascinating nature, amazing mounting view, fresh air, delicious foods, numerous historical and architectural monuments and magnificent culture of our city, as well as enriching your knowledge of contract law, with beneficial seminars from prominent firms such as Ekvita, E&Y, Baker & McKenzie, Dentons, Deloitte Azerbaijan.
Applications are open between 06.11.2017 - 10.12.2017.
Maximum participation fees
Favoured - €252 / Non-Favoured - €273 / Alumni - €315 / Non-Member - €315
Maximum extra fees
€45 - Galaball / €20 - Transportation from Gabala / €30 - Transportation from Baku
Accommodation
Will be available soon!
Date of arrival
04/02/2018
Date of departure
11/02/2018
Academic Partner
Dentons and Ekvita Law Firms
Academic Programme
Academic Programme will cover the following:
Introduction to contracts
Offer and acceptance
Freedom of contract
Types of terms within a contract
Privity of contract
Invalidity of transactions
Dispute resolution
Discharge of a contract
Execution of obligations and Responsibility for the implementation
Representation and power of attorney
Amending an Existing Contract
Contract and Quasi-Contract
Termination of the contract
Case studies
Moot Court Simulations
Institutional visits
*Academic Programme might be subjected to change.
Contact
seminarsconferences@az.elsa.org
Apply here