Komotini – Refugee and Migration Law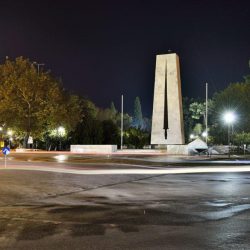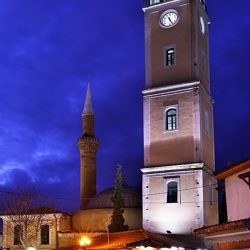 Description
Having introduced a new topic last year and after its striking success, we are more than proud to present you the 5th edition of ELSA Komotini WELS on Refugee and Migration Law.
Discovering the soul of a Greek city is not just a quick tour around its monuments and sightseeing. Komotini is a student-city full of possibilities, visitor friendly around the year, offering a great sum of modern facilities and choices. Komotini is, also, a unique city because of its cultural diversity, where two different religions are being met. Visiting Komotini  you will have the chance to attend exceptional lectures on Refugee and Migration Law, along  with a unique experience full of tradition, shopping, wine, food and party.
This year Winter ELSA Law School on Refugee and Migration Law has an intensive program of legal courses, offering a deep insight in the two law fields, delivered by distinguished professors, lawyers and experts. Apart from lectures, the participants will have the opportunity to develop their legal skills and practice the gained knowledge in workshops. Moreover, participants will have the chance to gain one in a life time experience visiting one of the refugee reception and identification centres. Haven't you been convinced yet? There are more reasons to come.
The program doesn't end with the lectures! You will have the chance to live a real Greek experience. Visiting city's attractions and touring to the nearby cities are only the begging. Wine routs, the local beer and a unique cuisine are waiting for you to discover. Last but not least, be prepared for intense party sessions full of national and international spirits.
For more information, please visit our Facebook page "Winter ELSA Law School on Refugee and Migration Law".
Maximum participation fees
ELSA Member from a non-favoured country - 330€
ELSA Member from a favoured country - 300€
ELSA Alumni/Member of a partner organisation - 350€
Non - ELSA Member - 390€
Maximum extra fees
Gala Ball - 35€
Extra night - 45€
Two-way transfer from Alexandroupolis/Kavala airport - 30€
Accommodation
Democritus Hotel, Komotini
Date of arrival
08/03/2020
Date of departure
15/03/2020
Academic Partner
"Krateros Ioannou" Research Institute for International Law and International Relations
Academic Programme
The lectures on Refugee and Migration Law will cover the following topics and subtopics (preliminary):
Day 1:
Introduction to the field of Refugee and Migration Law – Basic International Principles;

International legal status of Refugees and Migrants;

European mechanism of border control.
Day 2:
International treaties and agreements;

Workshop on European regulations on migrants and refugees;

Irregular immigration and refugee advocacy.
Day 3:
Legal process for Asylum – the refugee status;

European mechanism introduced for stricter border control for illegal immigration;

Case study on the interaction of the European Convention on Human Rights and the Refugee Law;
Day 4:
Protection of unaccompanied foreign minors;

Workshop on jurisprudence – case study on refugee and migration law;

Law of the sea – rescue obligation at sea. 
Day 5:
Institutional Visit at Refugee Reception and Identification Centre (R.I.C) at Fylakio, Evros.
Day 6:
Act to integrate refugees enters into force;

Refugee Resettlement Program;

Workshop on yhe principle of non-refoulement – current issues.
Contact
winterschool.komotini@gr.elsa.org
Apply here