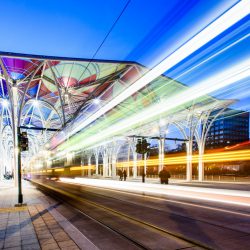 Description
On 26/07/2020 the fourth edition of  Summer ELSA Law School on Entertainment Law in Łodź will begin. Like every year, ELSA Łódź over the course of a week will host 30 participants from all over Europe that will get an amazing opportunity to learn about such unique subjects like: film law, fashion law or even social media law. Moreover, we will touch upon the other areas concerning intellectual property rights ex. music producing. Besides full academic programme there are many others attractions waiting for our guests - sightseeing, culture exchange, workshops, city game and even Gala Ball. The Grand Finale of the project is a Mootcourt Competition between our participants organised with our University's help. It's a perfect opportunity to use your freshly acquired knowledge in practice and also a great way to have fun together. 
We promise you will leave our Summer Law School #Entertained !
*click here* and check our city out in this awesome short video made by Polish photographer Paweł Augustyniak
Maximum participation fees
ELSA Member from a non-favoured country - 315€
ELSA Member from a favoured country - 350€
Alumni of ELSA – 375€
Members of a partner organisation – 350€
Non-member -350€
Maximum extra fees
Gala Ball - 50€
Two-way airport transfer (Lodz airport)- 30€
SELS T-shirt - 15€
Accommodation
Old Cinema Hotel, Lodz
Date of arrival
26/07/2020
Date of departure
02/08/2020
Academic Partner
University of Łódź
Academic Programme
Day 1:
social media law 
laws in marketing strategies online
Day 2:
how movies are made from the legal standpoint?
working as a lawyer in film industry
Day 3: 
mootcourt 101 – how to get ready?
e – commerce
taxation of the sports events
Day 4:
artists' rights in music law
workshop: is it plagiarism?
Day 5: 
fashion law 
mootcourt competition on intellectual property
Contact
lawschool@lodz.elsa.org.pl
Apply here