Split – International Humanitarian Law and Human Rights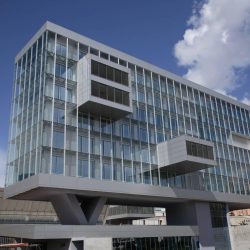 Description
Are you tired of cold winters in your city? Or you were dreaming about spending few days in lovely sunbathed mediterranean town in the middle of December? If your answer is YES!, then you are in the right place, because ELSA Split is coming back with third edition of Winter ELSA Law School!
This is a lifetime opportunity to visit one crazy city during the Christmas fair, set in the real ancient spirit, the city is blessed with pleasant climate during winter, richness of local cuisine and domestic wines makes this place really special. Need more reasons to apply? After productive classes held by the best professors, lawyers and experts in that area of expertise be free to explore our lovely city with the help of local ELSA members and professional tour guide.
Not so long ago, perhaps, we were witnesses of the armed conflicts all around the globe or we at least have heard about them. Armed conflict (war), can be described as a extreme situation from the perspective of International Humanitarian Law ( IHL) and human rights as well. Why is that? During armed conflicts, many human rights are being violated, arms treaties not respected and many negative situations and humanitarian crisis may occur in that period.
If u want to get to know basic human rights, how to protect them,  how to limit the effects of armed conflicts and the legal ways of protection for those who are not or are no longer participating in the hostilities, our WELS is the best choice! 
35 lucky participants will be warmly welcomed by the Organising Committee in beautiful city of Split, Croatia from December 15th to December 22th.
Maximum participation fees
ELSA Member from a non-favoured country - 350€
ELSA Member from a favoured country - 315€
ELSA Alumni - 385€
Member of a partner organisation/Non - ELSA member - 400€
Maximum extra fees
Gala Ball - 45€
Two-way airport transfer - 25€
Two-way transfer from bus station - 10€
Extra night - 40€
WELS T-shirt -17€
WELS Hoodie - 30€
Accommodation
Design Hostel 101 Dalmatian, Split
Date of arrival
15/12/2019
Date of departure
22/12/2019
Academic Partner
Split Faculty of Law, UNHCR
Academic Programme
Academic programme includes topics of the main aspects of International Humanitarian Law and Human Rights. Our lecturers are persons with extensive practical experience such as former president and ministers of Croatia, lawyers with ICTY experience, members of European parliament, representatives of the Ministry of Defence, Ministry of Foreign Affairs, UNHCR and great professors.
Main focuus will be on the following subjects:
Legislative framework on humanitarian law;
Institutions and their contribution in protecting fundamental human rights;
National and international criminal courts and tribunals;
Status of individuals in armed conflict;
Assessing the legacy of the ICTY;
 Asylum and migrations;
 Direct participation in hostilities;
 Peaceful reintegration;
 Arms control treaties and agreements;
 Applicability of IHL in Peace Support Operations;
 Private military companies and IHL;
 Permissibility of humanitarian intervention.
The academic programme might be subject to changes.
Contact
elsasplit.lawschool@gmail.com
Apply here