Thessaloniki – Medical Law & Bioethics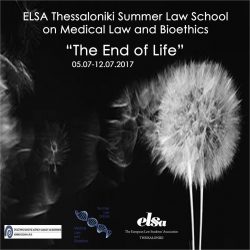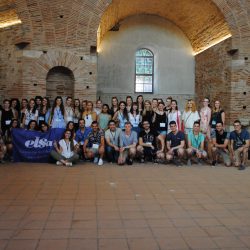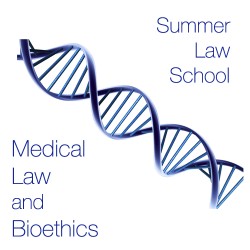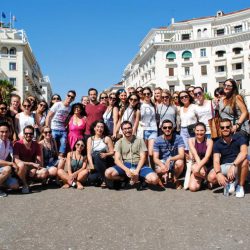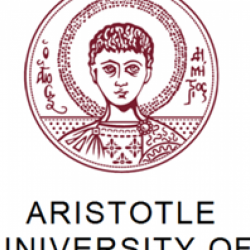 Description
Is number 3 a prejudice? Because, for us it has become our annual landmark. It is officially the third version of the 
Summer ELSA Law School on Medical Law & Bioethics
: the compass of ELSA Thessaloniki. We pursue the engagement of the legal science with the medical standards, whilst focusing in an extremely challenging and prevalent field of law in the labour market. Well, get ready to reply to the eternal questions and ethical dilemmas, that emanate from the subject of
the end of life
at this year's Summer ELSA Law School from the 5th to the 12th of July!
This year's innovation is that for the first time your participation will be certified with ECTS, after verifying your acquired academic knowledge on Medical Law & Bioethics through an exam session.
Where else? In the multicultural centre of Thessaloniki, the Nymph of Thermaikos, which combines the generosity of its people with numerous ancient historical monuments, whilst also offering its delicious fresh traditional food, a programme of unparalleled social events will be provided, including excursions to gorgeous beaches, where you can philosophise yourself. After two years' sensational success we are committed to once again conduct a quality Summer ELSA Law School, with an excellent academic programme, in order to fulfil your expectations. Don't miss the unique chance to be a part of it, because in Thessaloniki you can meet your world! Visit the ELSA Thessaloniki website: 
http://thessaloniki.elsa-greece.org/summer-school/
Maximum participation fees
ELSA Members from Non-Favoured Countries:
€310
ELSA Members from Favoured Countries:
€290
ELSA Alumni:
€350
Non ELSA Member:
€350
Maximum extra fees
Gala ball:
€40
Two-way airport transfer:
€25
Where?
Thessaloniki, Greece
Accommodation
Holiday Inn, Thessaloniki
Date of arrival
05/07/2017
Date of departure
12/07/2017
Academic Partner
The Laboratory for the Research of Medical Law and Bioethics of the Aristotle University of Thessaloniki (http://medlawlab.web.auth.gr/)
Academic Programme
 THE END OF LIFE
Our academic programme will include the analysis of case studies and workshops
'The notion of death: legal, medical, religious and ethical considerations'

'Medical certification of death: means of ascertaining the end of the biological and intellectual functionings of the human organism'

'A right to death? The issue of self-determination of life'

'Direct active euthanasia: Medical approaches, ethical concerns and legal treatment'
'Contemporary developments in the area of active euthanasia: the law of the Netherlands, Belgium and Luxembourg (legal, ethical and medical issues)'
'Active euthanasia of non terminally ill patients, minors and mentally unfit persons'
'Τhe criminalisation of participation in suicide'
'Consent or inability to consent to death (Patients' Information / Right to Ignorance / Consent in Clinical Trials)'
'Passive euthanasia (legal, medical and ethical issues) / The importance of the will of close relatives'
'Healthcare representatives and living wills / Capacity of will and representation of the patient / Early Directions: European and international perspectives'
'Reflections on the ECtHR Lambert v France decision'

'Legal and medical requirements for transplantation from deceased donors'

'Medical confidentiality regarding the end of human life / Processing of personal data relating to end of life'
Contact
summerschool.thessaloniki@elsa-greece.org