Wroclaw – International Trade Law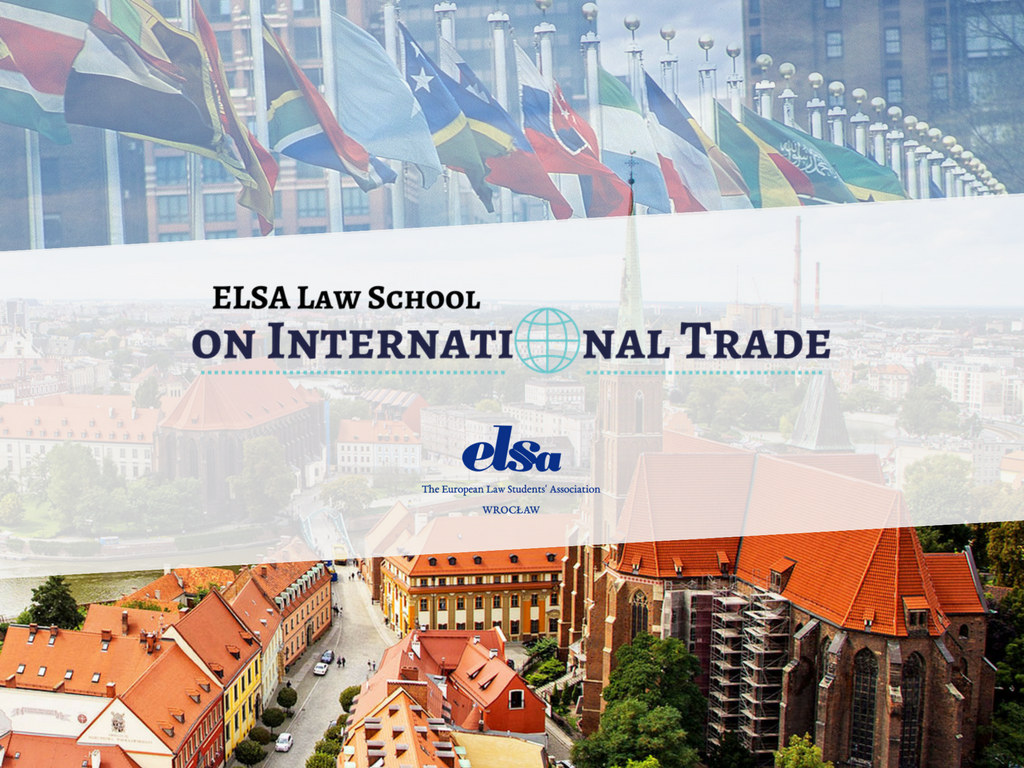 Description
The ELSA Law School on International Trade incorporates a combination of law and business with global society. International Trade is one of the foundations of economy of the 21st century and one of the most important matters in relationships between countries. The primary aim of the project is to broaden the legal knowledge and develop the practical skills (through simulations and workshops) that are utilised in professional relations. It will prepare participants to take part in a moot court competition. The whole academic programme focuses on international trade treaties and conventions - especially one of the most controversial lately - CETA. These regulations have an influence on countries, on companies and on each of us.
Maximum participation fees
ELSA Members from Non-Favoured Countries:
€329
ELSA Members from Favoured Countries:
€294
Non ELSA Members / ELSA Alumni:
€329
Maximum extra fees
Gala ball:
€50
Two-way airport transfer: taxi
€20
Public transport:
€5
Extra night:
€55
Accommodation
Hotel B&B Wroclaw Centrum, Wroclaw
Date of arrival
16/07/2017
Date of departure
23/07/2017
Academic Partner
Faculty of Law, Administration and Economics, University of Wroclaw
Academic Programme
The academic programme will take place between the 17th and the 21st of July. During the first four days, participants will be provided with the necessary legal knowledge with regard to international trade and will also develop practical skills that are undoubtedly required amongst professionals. The whole academic programme will especially focus on the CETA treaty – its importance, meaning and usage. After those four days all participants will participate in a moot court, organised specifically for this ELSA Law School. On Friday evening the glamorous Gala Ball will take place as a summary of the competition. The participants will also get the chance to prepare their abstracts on international trade relationships, from which four will be chosen to be presented during the introductory lecture.
Short summary of the academic programme:
Day 1:
Introductory Lecture: International relationships and the most important parts of CETA's content
Workshop: CETA and other international agreements
Day 2:
Workshop: CETA and European Union standards
Debate: CETA – in favour or against?
Day 3:
Workshop: Investment disputes in the CETA regime.
Lecture/Training: Legal disputes and the art of arguing
Day 4: Preparation for Moot Court speeches in cooperation with legal specialists
Day 5: Moot Court Competition
Contact
vpsc@wroclaw.elsa.org.pl