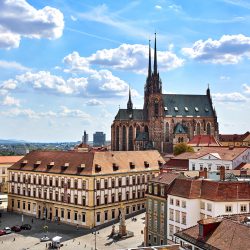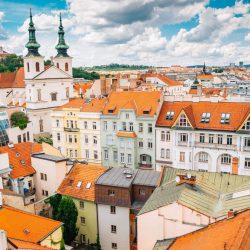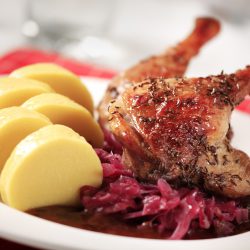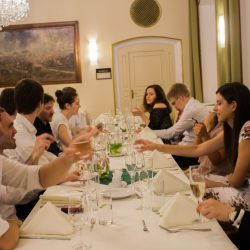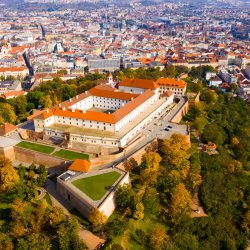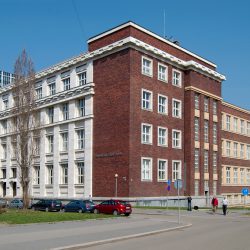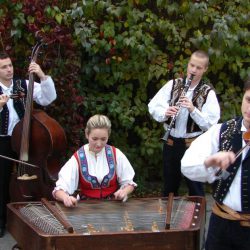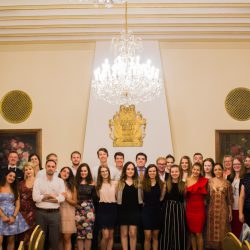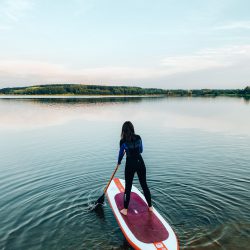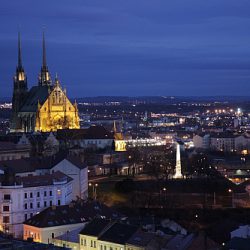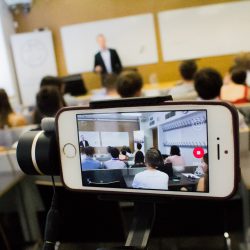 Description
ELSA Brno is proud to present its 11th Summer ELSA Law School, this time on Contract Law, which will take place in Brno, Czech Republic, from July 16, 2023, to July 23, 2023. Students and young lawyers from all around the world will have the unique opportunity to participate in the diverse academic and social programme.

Our SELS is focused on Contract Law this year since contracts are everywhere around us, and the topic is very important. We live in a time of rapid technological developments, and even such traditional things as contracts are being modernized and converted into electronic form. That brings interesting practical and theoretical problems, so we aim to introduce these topics to our participants.
The focus lies on deepening the legal knowledge of our participants on the selected topics while learning some practical skills as well. Participants can expect a Negotiation Competition on the last day of the Academic Programme, which will be organized in cooperation with some of our speakers.

Our SELS is not only about the Academic Programme; it also aims to provide our participants with many cultural experiences, as Brno is a remarkable city. The Organising Committee and ELSA Brno will prepare unforgettable cultural and social activities, such as essential sightseeing, Czech night, national drinks party, wine tasting, Tour de Pub, and many others. Last but not least, there will be a fancy Gala Ball (optional).

As ELSA Brno, we are excited to meet and get to know you in Brno in July 2023!
For more information, please follow us on Facebook and Instagram.
Participation fees
ELSA member from a favoured country - 335€
ELSA member from a non-favoured country - 375€
ELSA Alumni - 400€
Member of a partner organisation - 410€
Non-member - 420€
Extra fees
Gala Ball - 50€
Transfer from/to Airport/Train-station/bus-station in Brno - 30€
SELS Brno T-shirt - 20€
ELSA Brno Bottle - 15€
ELSA Brno Socks - 10€
Where?
Brno, Czech Republic
Accommodation
SONO Hotel, Brno
Date of arrival
16/07/2023
Date of departure
23/07/2023
Academic Partner
Masaryk University, Faculty of Law
Complexity of Academic Programme
Intermediate
Academic Programme
The Academic Programme of our SELS will be carried out by competent and recognized professionals in this field of law, guaranteeing its quality. The focus lies on deepening the legal knowledge of our participants on the selected topics while learning some practical skills as well. Thus, our SELS offers lectures, workshops, an institutional visit, and a Negotiation Competition. Further, as the highest judicial institutions of the Czech Republic are in Brno, participants will have the chance to visit them.
The following topics will be covered in the Academic Programme (subject to change):
Sunday
Monday

Lectures: Basics of contract

Tuesday

Lectures: Electronic contracting

Wednesday

Lectures: Contracts everywhere around
Institutional visit to one of the judicial institutions

Thursday

Lectures: Contracts during hard times

Friday

Lecture by a law firm focused on contracts

Saturday

Negotiation Competition on Contract Law

Sunday
Covid-19 Requirements
This Summer ELSA Law School is accessible
without any COVID-19 requirements
.
If the government imposes stricter requirements, those will have to be adhered to.
Contact
sls.brno@cz.elsa.org
Apply here