Tbilisi- Intellectual Property Law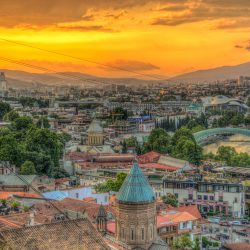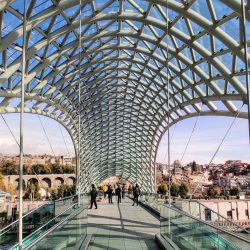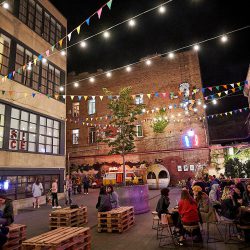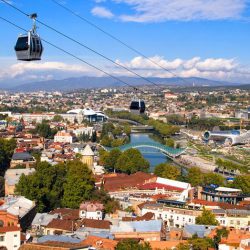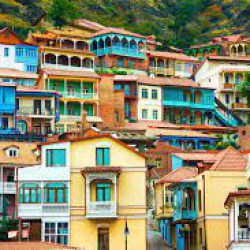 Description
We are delighted to welcome you to the fifth edition of Summer ELSA Law School Tbilisi on Intellectual Property Law. Nowadays Intellectual Property Law is one of the most growing areas of law, as well as today's technology, which gives us unique tools to express ourselves as a work of art and at the same time the risk that one's creation will be stolen is high as never. Have you ever wondered what does the legal term Copyright refers to and where does the magic of this mysterious symbol © start?
What kind of rights do the creators have over their literary and artistic works? What are my rights as an author of the work and what are my rights and obligations as a consumer? During one week spent in Georgia as a participant of  SELS Tbilisi on Intellectual Property law, you will be able to clearly answer to abovementioned questions, but you will have a chance to acknowledge the opportunities that characterize Intellectual Property and most discussed challenges about Copyright Infringement in today's complex global environment.
Do not miss your chance to broaden your knowledge in the area of Intellectual Property Law and explore the unique Georgian culture full of festive spirit!
Participation fees
ELSA member favoured country - 315€
ELSA member non-favoured country - 350€
ELSA Alumni - 350€
Member of a partner organisation - 360€
Non-member - 360€
Extra fees
Gala-Ball - 50€
Two-way airport transfer - 30€
SELS T-Shirt - 15€
Trip - 20€
Extra Nights - 45€
Accommodation
Tribeca Hotel
Date of arrival
09/07/2022
Date of departure
16/07/2022
Academic Partner
National Intellectual Property Center of Georgia - Sakpatenti
Complexity of Academic Programme
Introductory
Academic Programme
Academic programme of the law school provides an extremely interesting theoretical part enriched with practical examples, so the participants will have an opportunity to gain knowledge in the field of intellectual property law from international, comparative, and interdisciplinary perspectives.
Traditionally, it's our great pleasure to introduce our constant academic partner National Intellectual Property Center of Georgia – Sakpatenti. Additionally, participants of SELS Tbilisi on Intellectual Property Law will have a unique opportunity to attend to our guest speaker's lecture from World Intellectual Property Law Organization.
The program will include:
Intellectual Property General Overview;
Copyright and Related rights; 
Trademarks;
Patents;
Industrial Designs;
Geographical Indications.
Covid-19 Requirements
This Summer ELSA Law School is only accessible to:
Fully vaccinated without booster participants
Fully vaccinated with booster participants
Holder of a Negative PCR test
You will need to hold one of those proofs in order to participate in this Summer ELSA Law School.
Contact
seminarsconferences@ge.elsa.org
Apply here