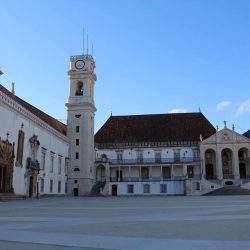 Description
The purpose of the ELSA  Summer Law School on Human Rights lies in providing the attendees the possibility to learn the importance of human rights in today's society, the possible ways of achieving them and encouraging debate around this theme which moves a lot of opinions nowadays.
The lecturers will be specialists in the field and alongside the academic speakers there will also be  lawyers, activists, members of national and international organisations and more.
On the other hand, the Summer Law School aims to allow participants to take part in a series of socio-cultural activities and experience the characterises of the city of Coimbra, a city renouned for its academic content and historical value since the XIII century.
Selected participants will have to fly to Lisbon or to Oporto and then take the train or bus to Coimbra.
All of the relevant information will be posted on our Facebook page. Find us at ELSA Law School - Human Rights and leave a like to get notified whenever something new comes up.
Maximum participation fees
ELSA Member from a Non Favoured Country - 320€
ELSA Member from a Favoured Country - 300€
Alumni/Member of a partner organisation - 340€
Non-Member - 370€
Maximum extra fees
Galaball - 50€
Accommodation
Serenata Hostel, Coimbra (http://www.serenatahostel.com/pt)
Date of arrival
21/07/2018
Date of departure
28/07/2018
Academic Partner
Iuris Gentium Conimbrigae (IGC); FAF Advogados
Academic Programme
The goal of the ELSA Summer Law School is to provide the participants with all-around knowledge on Human Rights and their sociocultural evolution and impact enabling the attendees to develope their understanding on the subject.
By the end of the week-long preparation the participants will take part on a small "mock" trial/debate supervised and evaluated by a student debate association, with the intent of honing the attendee's soft skills.
Contact
humanrightselsa@gmail.com