Msida (Malta) – Maritime Law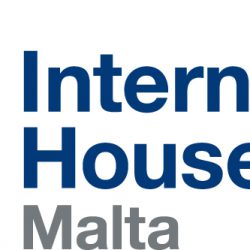 Description
Following the previous success and high demand, ELSA Malta is proud to be hosting its 5th edition of the Summer Law School on Maritime Law this coming August!
The stellar academic programme will consist of lectures dealing with a vast array of Maritime Law topics delivered by the topmost professionals and academics in the field, serving to give participants as close a taste to this field of law as possible. It will even cater for an on-sight visit to Malta's Free Port, the third largest transhipment and logistics centre in the Mediterranean region and will allow participants to interact with some of the leading lawyers in the area.
Participants will also benefit from a jam-packed social programme with a wide range of activities spanning from boat and bus parties to the vibrant atmosphere of Malta's partying village, Paceville. Participants may even visit Malta's sister islands, Gozo and Comino, with blue lagoons, heavenly beaches and rural attractions. All in all, we look forward to you experiencing our Mediterranean islands with a high expertise in Maritime law, sunny weather, friendly locals, and of course ELSA spirit!
For more info, be sure to check out and like our Facebook page.
Main Sponsor: GMX Law.
ELSA Malta wish to thank Fenech & Fenech Advocates for supporting the Summer ELSA Law School on Maritime Law as Academic Partners for the fifth year running.
Official English School Partner: International House Malta
Maximum participation fees
ELSA Member from a non-favoured country - 350€
ELSA Member from a favoured country - 315€
Alumni/Member of a partner organisation - 375€
Non ELSA Member - 375€
Maximum extra fees
Gala Ball - 50€
Two-way airport transfer - 25€
Extra Night - 45€
Pre-SELS Programme in Gozo (Saturday 3rd August) - 30€
Date of arrival
04/08/2019
Date of departure
11/08/2019
Academic Partner
Fenech & Fenech Advocates
Academic Programme
The academic programme for the Malta Summer ELSA Law School 2019 will consist mainly of a variety of lectures focused on Maritime Law. Given the fact that Malta is an island in the middle of the Mediterranean Sea with some of the greatest ports in Europe seeing a large amount of ships daily, Maritime Law prevails on our island and is of paramount importance. Hence, we will be having top professionals and lawyers in this field delivering various lectures about different topics such as Salvage, Towage and Collision, Public International Law Aspects of Maritime Law, Ship Sale and Purchase, Yachting, Ship Finance, Insolvency, and Ship Registration.
In order to give more insight into Maritime Law and the aspects explored during the lectures, participants will also get the opportunity to visit the Malta Freeport. The Malta Freeport is an international port located in Birzebbugia, in the southeastern part of Malta. This port has an annual volume of around 3.08 million TEUs, in fact, it is currently one of the largest transshipment centres in the Central Mediterranean Region. On the final day of the academic programme, a workshop session will be held, and during this, the participants will have the chance to display their understanding of the topics dealt with throughout the week. To officially close the academic programme, a Closing Ceremony will be held at the International Martime Law Institute (IMLI), which is a a world recognized centre for the training of specialists in international maritime law, and where all participants will be awarded with a certificate.
Contact
head.lawschool@mt.elsa.org
Apply here